About Shaun Parker
Shaun Parker is an award-winning choreographer whose work has toured the United Kingdom, France, Germany, Austria, The Netherlands, The Middle East, Singapore, New Zealand and Australia.
Born in Mildura, he studied a Bachelor of Arts at the Victorian College of the Arts and a Bachelor of Science at Monash University, before embarking on a performance career that spanned seventeen years with leading companies such as Meryl Tankard's Australian Dance Theatre, Force Majeure, Sydney Theatre Company, Chunky Move, The Song Company, Opera Australia, State Theatre Company of South Australia, ALIAS (Geneva), Meredith Monk (New York), and Sasha Waltz (Berlin).
Parker's new major music and dance commission AM I, created with collaborator/composer Nick Wales, recently made its world premiere at Sydney Opera House for the Sydney Festival, followed by Adelaide Festival and the 2014 Australian Performing Arts Market.
Parker's hugely popular Happy as Larry, was commissioned and presented by the Sydney, Perth, Brisbane and New Zealand International Arts Festivals. Happy as Larry won 12 Children's Jury Awards in Perth, a Bansky Award in New Zealand, and toured to eleven venues across the UK, including Sadler's Wells, as part of the Dance Touring Partnership network.
This Show Is About People was commissioned by the Melbourne International Arts Festival 2007, and Sydney Festival 2008, and won an Australian Dance Award in 2008.
Other works include: The Yard, commissioned by Captivate and Seymour Centre, Divine Harmonies (Tasdance), My Little Garden (Barossa International Music Festival), Blue Love (Sydney Opera House), Vamp (Meow Meow & Malthouse Theatre), Love Instalment (Sydney Dance Company), Tenebrae III (The Song Company), and the award winning short films The Love Trilogy and NO. Other work includes creative developments with Australian Theatre of the Deaf and the National Aboriginal & Islander Dance College (NAISDA).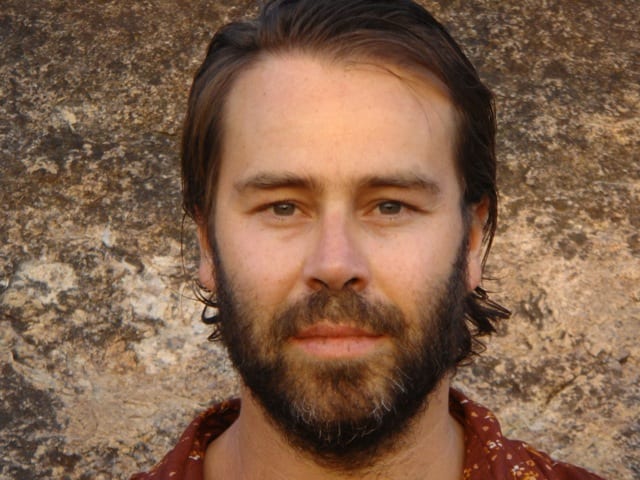 In 2012, Parker created two new outdoor works commissioned for London's Cultural Olympiad: Spill for DanceXchange and the International Dance Festival of Birmingham, and Trolleys for the Without Walls Consortium. Spill has played 46 locations across the West Midlands and featured as a ten-part series on the BBC's digital channel, THE SPACE.  Trolleys won the Argus Angel award for Best Work at the Brighton Festival and Fringe 2012.
Scholarships include the 1998 Queen's Trust Achiever Award, the 1998 Emerging Artist of the Year Award (SA) and the 2006 Robert Helpmann Scholarship.
In June 2013 Parker received a Helpmann Award nomination in the category of Best Presentation for Children for his direction and choreography on The Yard, which in 2012 won an Australian Dance Award for Most Outstanding Production in Youth or Community Dance.