CURRENT PROGRAM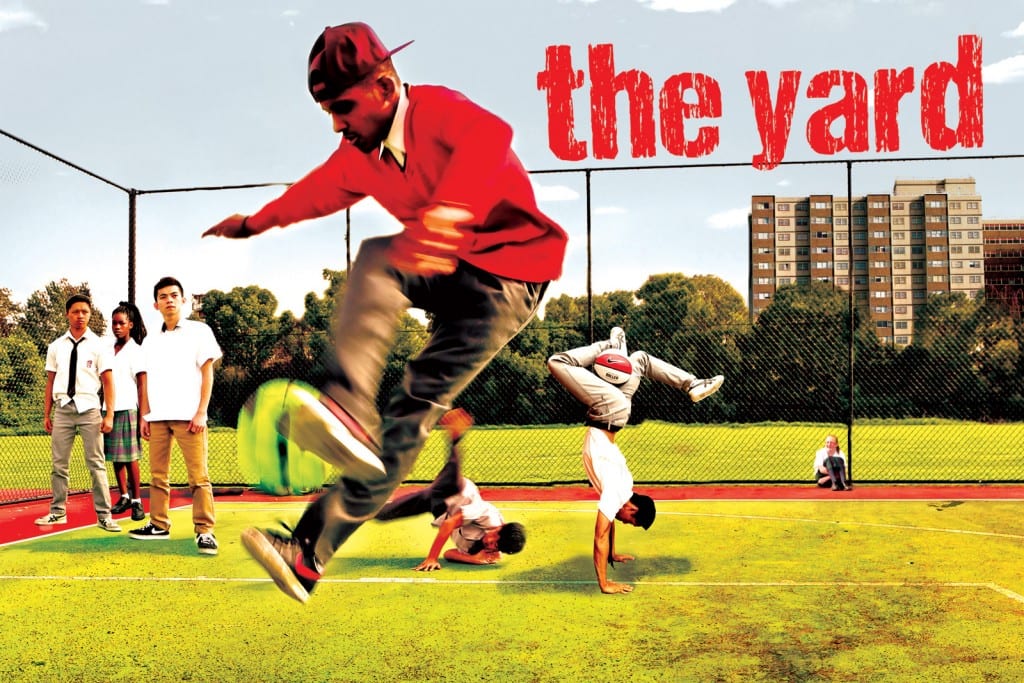 THE YARD Anti-Bullying Program
– Touring Schools in 2018
THE YARD is an award-winning anti-bullying program by Shaun Parker & Company dealing with themes of bullying, social exclusion, peer pressure, and resilience through dance and music. Suitable for Years 2-8 (Stages 1-4), this one-hour in-school program features a performance of dance piece THE YARD followed by a Q & A and workshop with students. Sessions are now booking in metropolitan NSW for Terms 2 and 3 in 2018.
SESSION DETAILS & BOOKINGS
When
Sessions available between 30th July – 3th August 2018 (Week 2 of Term 3).
Cost 
SPECIAL OFFER of $6 per student.
Duration
1 hour total (20 min performance of THE YARD followed by 40 min interactive workshop).
Student Numbers
Up to 400 students can attend per session.
Requirements
1 hr set up and 30 mins pack up time. Indoor or outdoor area 6m deep x 8m wide x 6m high, suitable in school halls, gyms or outdoor spaces.
Bookings
Download the Brochure for further information on THE YARD.
Download, complete and return the Booking Form asap to; projects@shaunparkercompany.com or PO Box 553, Broadway NSW 2007
COMMITMENT TO EDUCATION
Shaun Parker is committed to education, conducting workshops to thousands of students across Sydney each year. In 2012 the Company was awarded Australian Dance Award for Outstanding Commitment in Youth and Community Dance for a collaboration with 33 new migrant teenagers from Western Sydney with a production titled THE YARD. The full length production of THE YARD was nominated for a 2013 Helpmann Award for Best Presentation for Children and produced as a ten-minute documentary on Foxtel's Artbreak.
"We aim to empower children to deal with the social issues addressed in THE YARD and to cultivate a healthy respect for diversity in the younger generation." – Shaun Parker, Artistic Director
"I just wanted to let you know how much I enjoyed THE YARD. It was a fantastic experience. I know my Drama class enjoyed the experience. The performers were incredibly impressive. Thanks again!" – Teacher
"THE YARD was amazing. My kids were so engrossed. They couldn't stop talking about it and for a group of such disengaged students that's incredible. The best bit was, they could have been my kids on stage, such a diverse group. My students really connected to them." – Teacher