CURRENT PROGRAM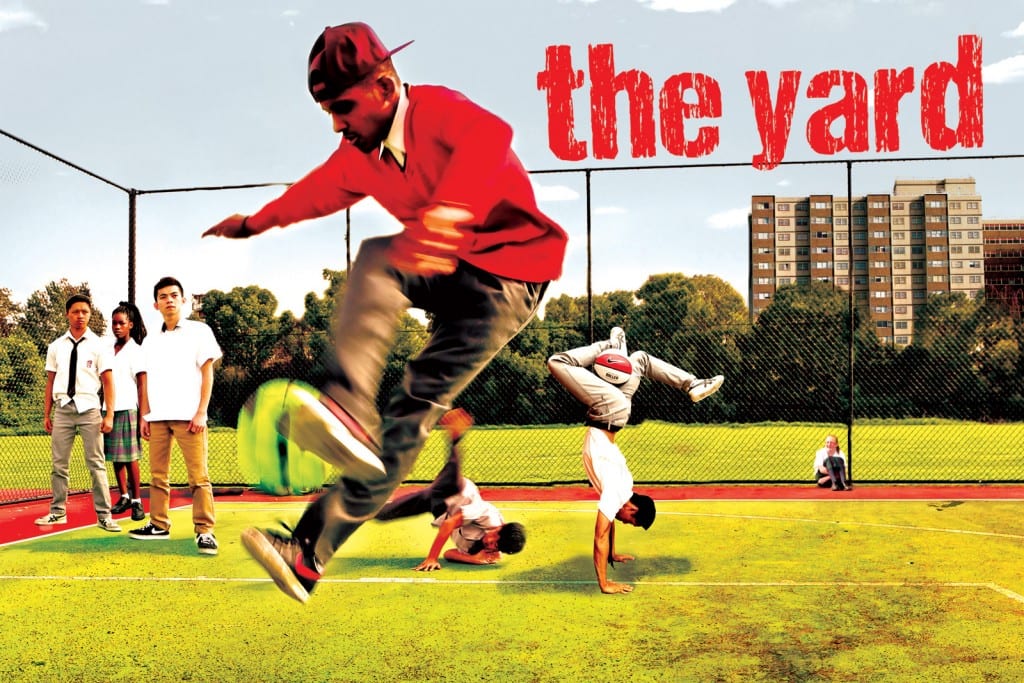 THE YARD is our award-winning anti-bullying program about bullying, social exclusion, peer pressure and emotional resilience, especially adapted for in-schools performances and workshops.  Suitable for K – 6 and Years 7 & 8, the program features a 20-minute performance of exhilarating dance piece THE YARD followed by a 20-minute Q&A, which unpacks the themes. Most impressive of all, the dancers share their own experiences of bullying and how they overcame it to pursue their passion for dance. A 20-minute optional dance workshop allows students to learn some of the hip hop moves in the show and embody the experience they have just been a part of.
THE YARD began as a creative development between Shaun Parker & Company and CAPTIVATE – the Performing Arts Unit of the Diocese of Parramatta. Students from this Western Sydney development continue to perform in THE YARD and some have performed in other Shaun Parker & Company productions.
BOOK NOW
Dates
12 – 23 March 2021
SYDNEY METRO (SCHOOL INCURSIONS ONLY)
19 March 2021
OUTSIDE SYDNEY METRO (LIVE STREAM ONLY)
Duration:
up to one hour
Recommended For:

All Primary students
Stage 4 Secondary students
Capacity:
Up to 400 students can attend each performance. 2 to 3 performances on the same day are possible.
Cost:
$10 per student for the performance and Q&A. The optional 20 minute TUT workshop can be arranged for an additional $5 per student.
Curriculum Links:
Wellbeing, Creative and Performing Arts (Dance, Music, Theatre), PDHPE
Resources:
Education Resource Pack
After taking part in The Yard program:
95% of children said they would not bully someone.
85% of children felt more resilient against bullying.
88% learnt how to help those being bullied.
Note: Statistics from an evaluation of The Yard conducted with more than 1100 primary students conducted in 2017)
"Not only are the dancers spectacular, but the concept and rendering of intention stunning, clever and richly provocative. A wonderful short and relevant piece to study with juniors for appreciation and to inspire narrative-based composition for all stages. THE YARD picks up and navigates so many key social issues expertly, for students of all ages. It also interweaves such special stories and is testament to the rigorous development workshop origin."

– Amanda Barwick, Scots College, Sydney, 2018