Art & About – SPILL comes to Sydney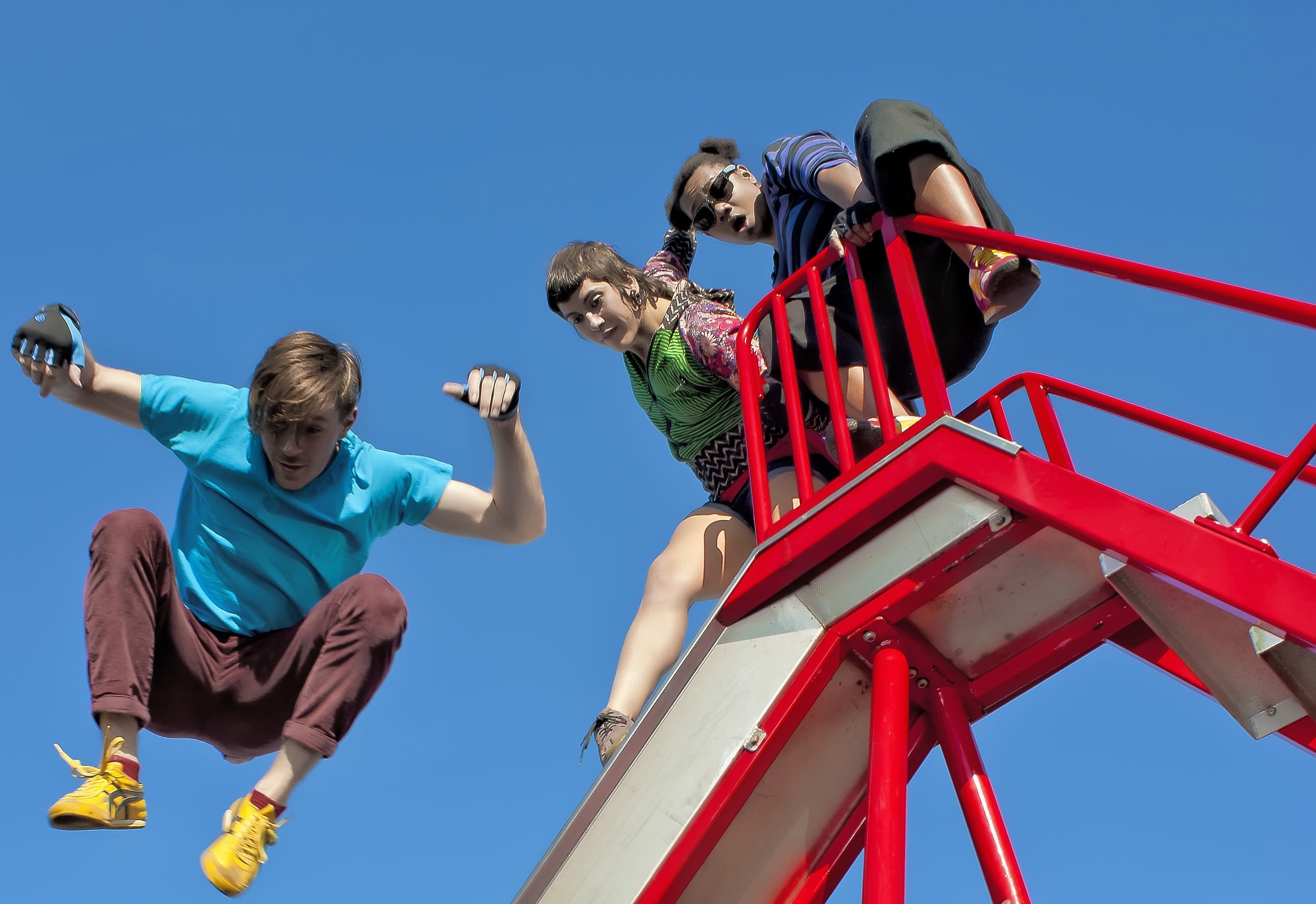 SPILL, a free outdoor production choreographed by Shaun Parker set in children's playgrounds, is coming to Sydney in September & October, as part of the City of Sydney's Art & About Festival. SPILL will play 3 parks around Sydney – Victoria Park in Camperdown, Wentworth Park in Ultimo and Sydney Park in Alexandria. Kids will love it… grown ups will love it too!
SPILL is a highly playful and at times teasingly comical dance celebration of the child within. Combining quirky, dynamic street dance with high-energy street gymnastics and parkour, the dancers in this performance blaze a colourful trail across the structures and landscapes of the playground. Each performance is unique as the performers scrambles around, over, under and through swings, slides and roundabouts. Long-time Shaun Parker & Company collaborator Nick Wales creates a pulsating original score to accompany the twists, turns and leaps of this dynamic work.
Victoria Park, Campderdown 20-23 September, 10;30am, 12:30pm daily
Wentworth Park, Ultimo 26-30 September, 10:30am, 12:30pm daily
Sydney Park, Alexandria 3-7 October, 10:30am, 12:30pm daily
Each performance lasts 30 minutes and is followed by an audience participation workshop with the performers.
VOLUNTEER- Would you like to be a part of this Shaun Parker & Company show? We are looking for volunteers to help with the shows. Volunteers will be required to assist in the day to day operations of the performance work including guiding audience members to the best viewing spots and fielding enquiries. Sign up for just one or several days. Interested? Check out the event page below & register by emailing bshipway@cityofsydney.nsw.gov.au.
http://www.artandabout.com.au/festival-program/spill/
Leave a Comment