AM I – World Premiere at Sydney Festival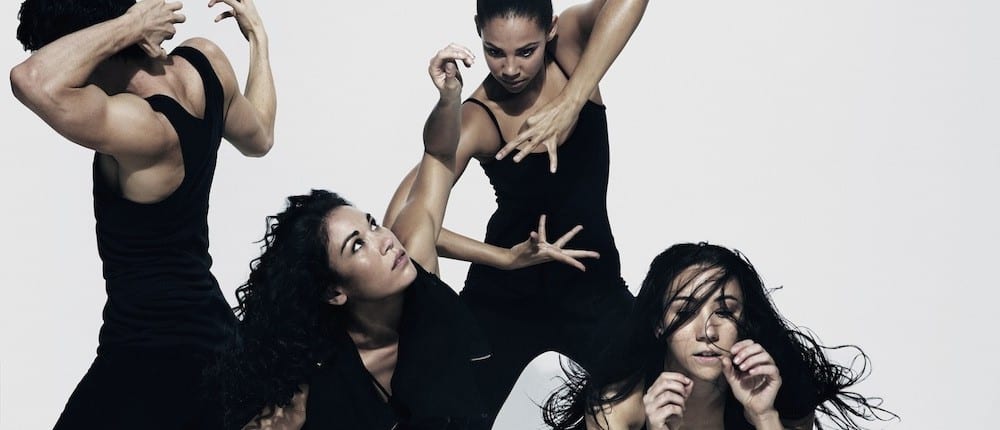 Today we are very excited to announce the World Premiere of our new production, AM I, presented by Sydney Festival and the Sydney Opera House. Fourteen extraordinary musicians and dancers take to the Drama Theatre stage at the Opera House from 9-12 January 2014 as part of the Sydney Festival.
Am I is an arresting new music and dance collaboration by Director/Choreographer Shaun Parker and Composer Nick Wales.
AM I investigates the quintessential meaning of  'I'.
Am I my tribe?
Am I my genetic blueprint?
Am I a random cosmological consequence?
Integrating live music, voice and dance, Am I features fourteen musicians, singers and dancers including international guest artist Shantala Shivalingappa (Pina Bausch, Peter Brook, Sidi Larbi Cherkaoui). World music and cult like singing collide to create a gut wrenching sound scape.
GET IN EARLY!
Thursday 24-Sunday 27 October, 2013 single tickets can be purchased exclusively at the Sydney Festival Mini-hub at Town Hall. Sydney Festival are creating a interactive multimedia exhibition highlighting the key aspects of the program. At the Mini-hub you can discover this year's musical offerings on the Festival jukebox, watch videos from some big events and delve deeper with some special exhibits relating to the 2014 program. You can even receive a guided tour by Festival Director Lieven Bertels every day between 24-27 October. Visit the Sydney Festival Website for more information.
24-27 October– Priority Booking Period – during this period you can only purchase Festival Multipacks via phone 1300 856 786 or via sydneyfestival.org.au/multipack.
Fairfax subscribers will be given the chance to purchase single tickets online over the weekend of 26-27 Oct, via a dedicated link through sydneyfestival.org.au.
28 Oct 9am – General sales open through all agencies
VIP DIRECTORS EVENING – JANUARY
Shaun Parker & Company are holding a VIP Director's Evening presentation of Am I on Friday January 8. Receive a premium seat to Am I in the Sydney Opera House Drama Theatre and be treated to an intimate post-show soiree at a stunning Sydney location where you will mingle with the Am I company and Shaun Parker & Company's board and staff..
Tickets to the AM I VIP Director's Evening are $125 and can be purchased HERE. Tickets may be purchased exclusively online through our website and will not be able via the Sydney Festival website.
We can't wait to share this new work with you.
Leave a Comment