SPILL opens as part of Sydney's Art & About Festival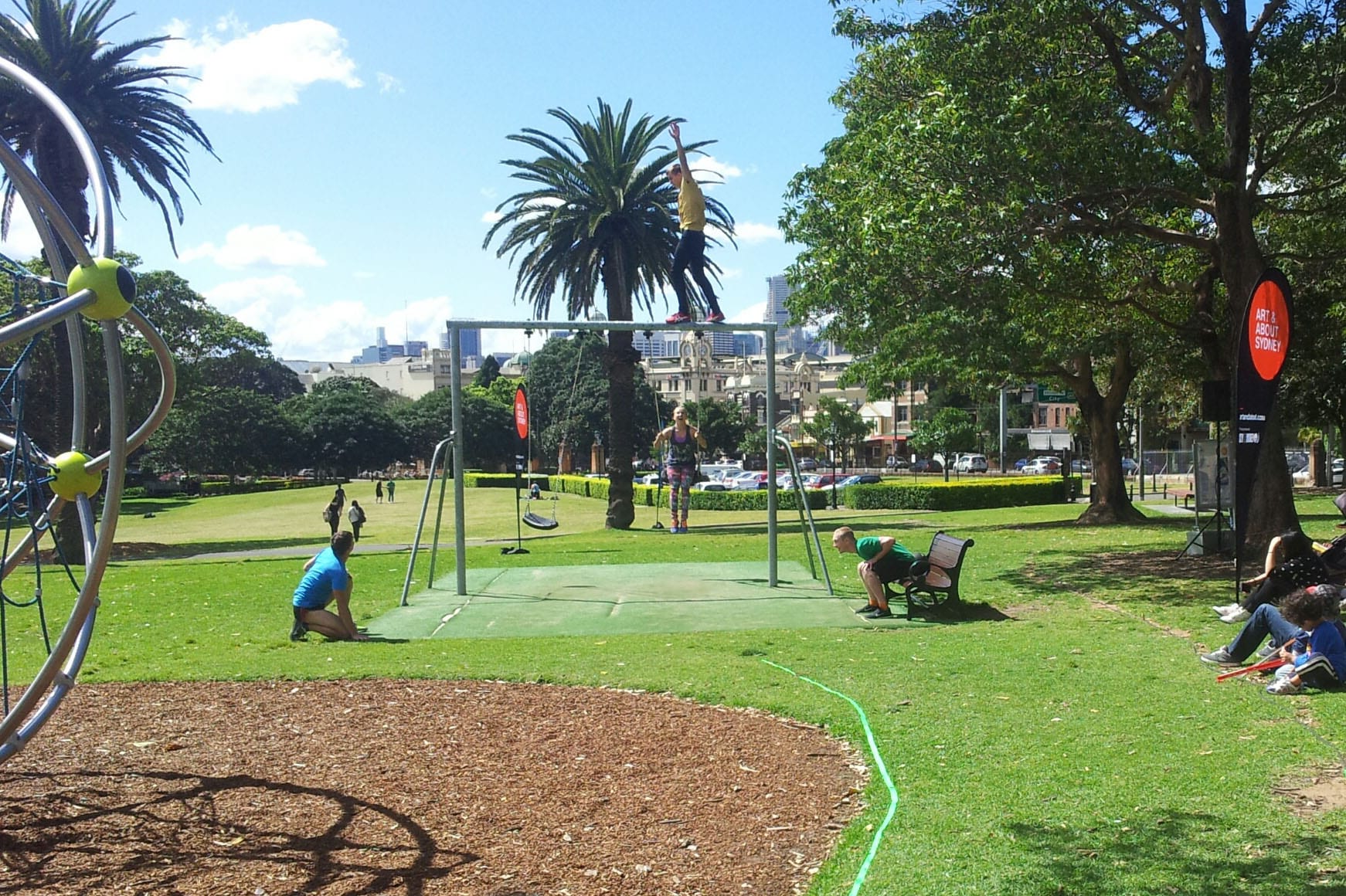 SPILL, Shaun Parker & Company's free 30-minute outdoor production set in the playground, opened today as part of Sydney's Art & About Festival, Sydney's annual celebration of public art.
SPILL sees four dancers blaze a colourful trail across structures and landscapes of the children's playground, set to a an electro pop score by composer Nick Wales and featuring four local dancers, Antek Marciniec, Eden Petrovski, Lewis Rankin and Joshua Thomson. SPILL combines quirky, dynamic street dance with high-energy street gymnastics and parkour. Kids will love it, grown ups will love it too!
SPILL, which has played 36 parks across the UK and featured as a ten-part series on BBC's Space channel, now makes its Australian debut as part of Sydney's Art & About Festival and will activate three very popular playgrounds in Camperdown, Ultimo and Alexandria.
20-23 September, Victoria Park, (opposite the Seymour Centre, Cnr City Rd & Cleveland St), Camperdown, Sydney
26-30 September, Wentworth Park, (Cnr William Henry St & Wattle St) Ultimo, Sydney
4-7 October, Sydney Park, (Cnr King St & Sydney Park Rd), Alexandria, Sydney
Performances are at 10:30am and 12:30pm on each of these dates.
Performances will be followed by a workshop with company members where the audience get the chance to learn a brief section of the show.
Don't miss out!
 
Visit here for more information.
Leave a Comment