HOVER & FOUND OBJECTS at EDGE Greenway Festival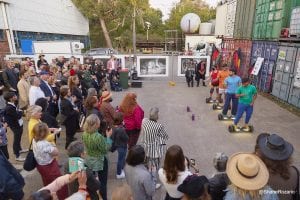 From 16 April to 9 May 2021, artistic director Shaun Parker and four of our outstanding dancers will be developing HOVER and brand new FOUND OBJECTS solos in situ in our shipping containers and along the Hawthorne canal! We will be celebrating the nature and creativity of Inner West along with visual artists, musicians, photographers, animators, sculptors … and many more!
Do not miss out on this fantastic immersive arts experience. For more information, visit Inner West EDGE GreenWay 2021 website.